Hathaway Crescent, Social Housing
Client: London Borough of Newham & Higgins Partnerships
Value: £30,000,000
Location: Newham
Date: 2020-2022
Treated floor area: 5541 m2
Certification: PHI Low Energy Builidng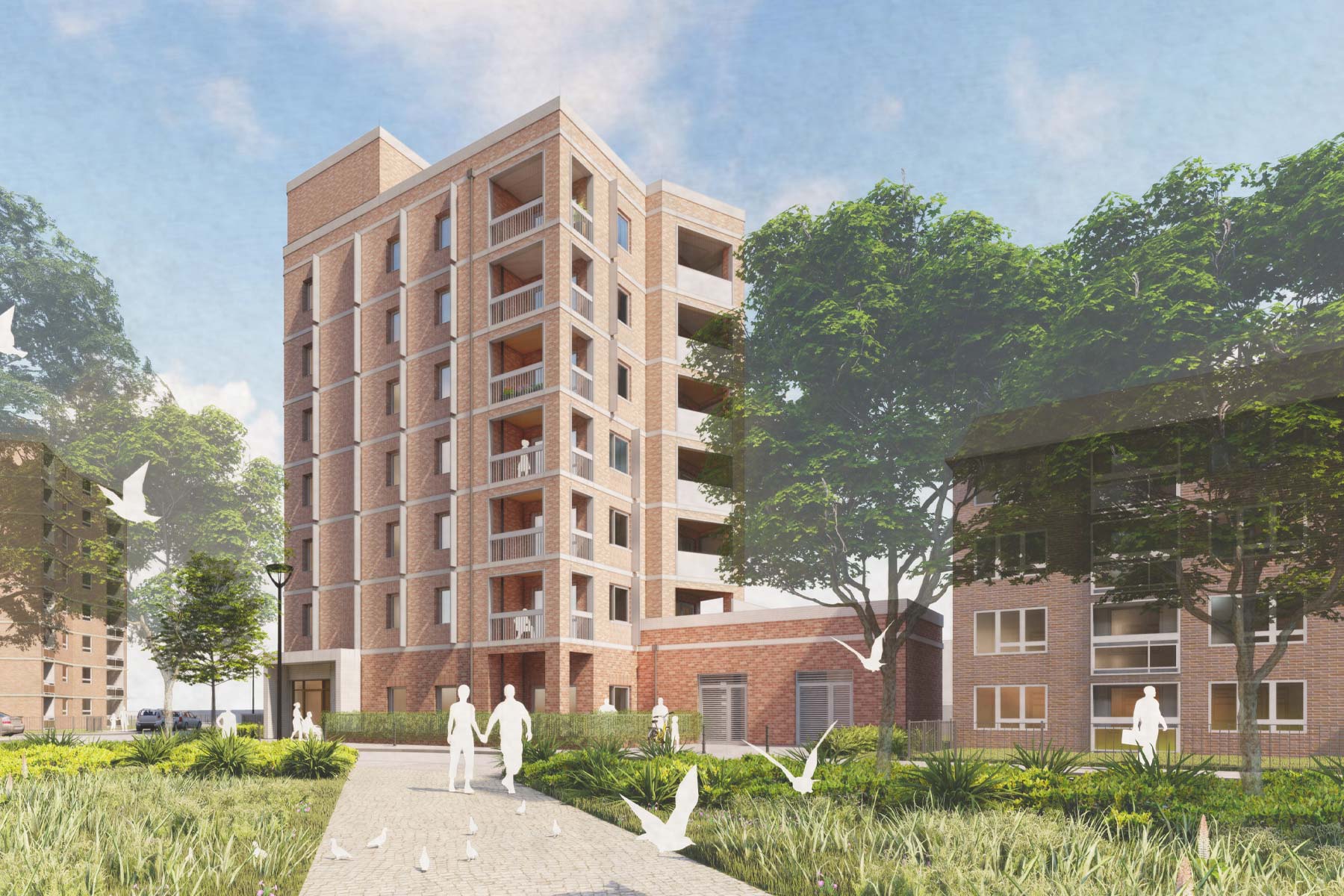 ---
Our role:
Passivhaus Consultants RIBA Stages 2-7 appointed by client and then main contractor
---
Project details:
Originally working for the client (London Borough of Newham) and then appointed by the main contractor (Higgins Partnerships) on this ~£30M scheme. We worked with the design team from Stage 2 to develop the designs for 87 apartments in three concrete frame blocks of up to eight storeys. The aim is to achieve the PHI Low Energy Building Standard. The client's intention was to save some capital cost relative to Passivhaus, but in fact building to this lesser standard incurs similar costs and the building will perform to a very similar standard as Passivhaus Classic.
Involvement has included PHPP modelling and advice on building form, orientation, glazing, thermal envelope definition, U values, construction, structure, thermal bridging, airtightness, air testing, heating, ventilation and hot water system designs. We also assisted with the drafting of the Employers Requirements.
The building is close to railways and therefore cooling by opening windows is not a practical solution so the design has developed with active cooling. The design is for roof mounted air source heat pumps for heating and domestic hot water, with rejected heat from cooling in summer contributing to the hot water energy.
---
Project team:
Architect: BPTW
Structural Engineer: Conisbee/CTP
Building Services: Synergy
Summer comfort modelling: Hydrock
---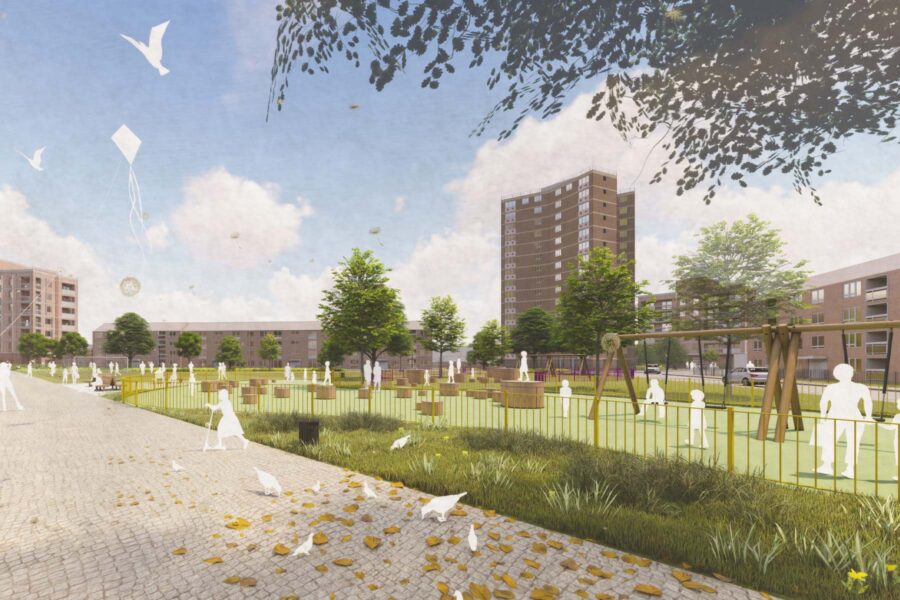 ---