Picture House Court
Client: Bridges Ventures/Urbis
Value: £7,000,000
Location: Bristol
Date: 2016-2018
Treated floor area: 2194 m2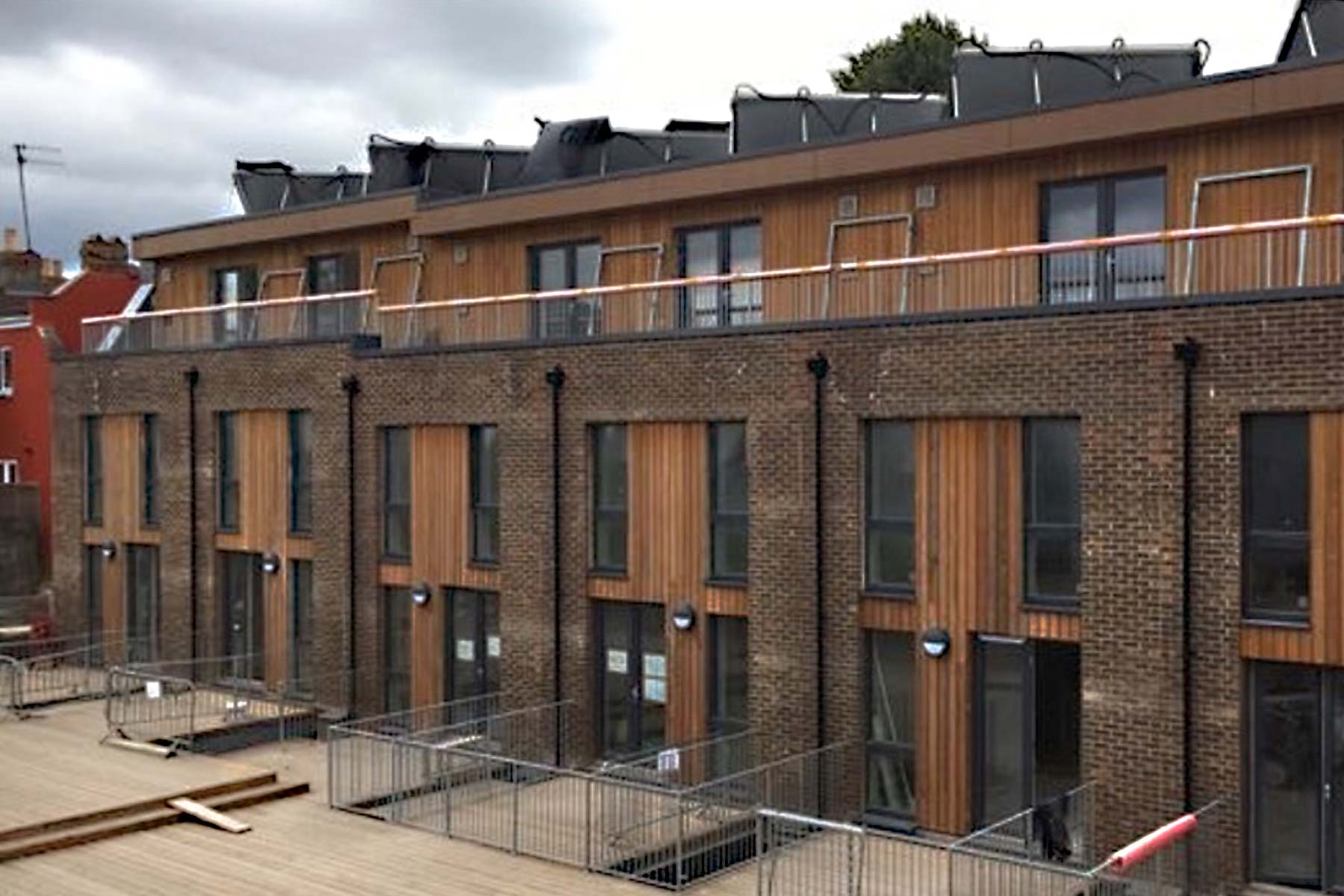 ---
---
Project details:
Picture House Court was developed as a speculative, for sale housing development of 26 units in three terraces of town houses and a block of nine apartments above a retail/office unit. The apartments were built in timber frame by experienced Passivhaus timber framers, Cygnum. The houses were masonry cavity wall construction. The buildings were heated with direct electric heating with solar thermal hot water and immersion heater back-up.
DeltaQ acted as Passivhaus Consultant, through stages 5 and 6 following appointment of the main contractor, Speller Metcalfe under a traditional contract. We developed PHPP models for each building, supported the design team in clarifying and optimizing designs, undertook frequent site inspection visits and spent a considerable amount of time troubleshooting on site. Due to issues with application of a paint on airtightness product which was relatively new to the UK at the time, airtightness targets were not met in all cases. An experience from which we learnt a lot.
The apartment block was certified to the Passivhaus Classic Standard; one block of houses was certified to the PHI Low Energy Building Standard and one building was certified to the AECB Building Standard.
---
Project team:
Contractor: Speller Metcalfe
Architect: Origin3 Studio
Structural Engineer: Hydrock
Building Services: Hydrock
Supply Chain:
Timber frame: Cygnum
Insulated raft foundation: Ecohaus Internorm
Windows: Zehnder
Ventilation: Proclima, SIGA, Blowerproof
---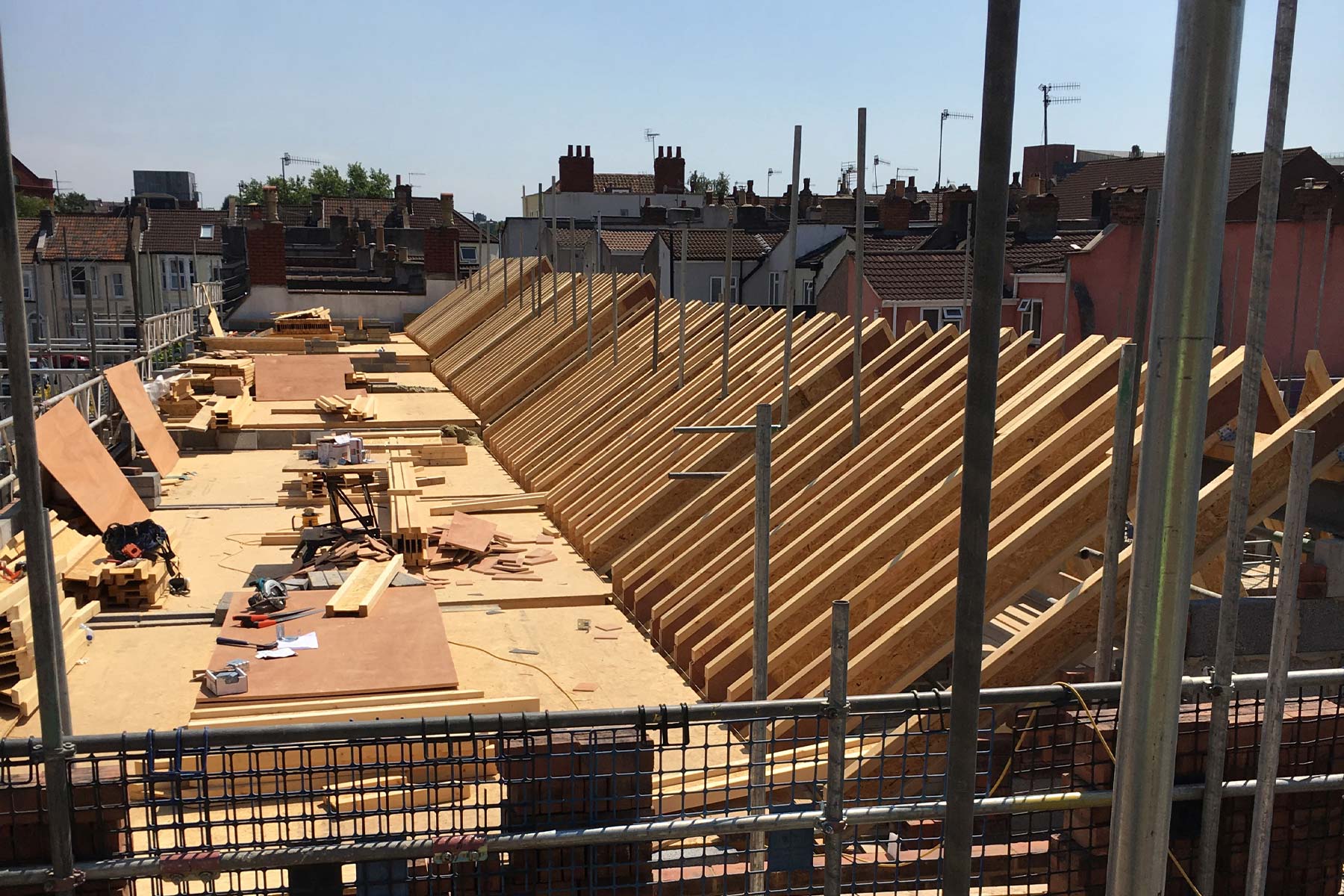 ---