St John's Lane,
Social Housing
Client: Brighter Places
Value: £6,000,000
Location: Bristol
Date: 2019-2022
Treated floor area: 2400 m2
Certification: Passivhaus Plus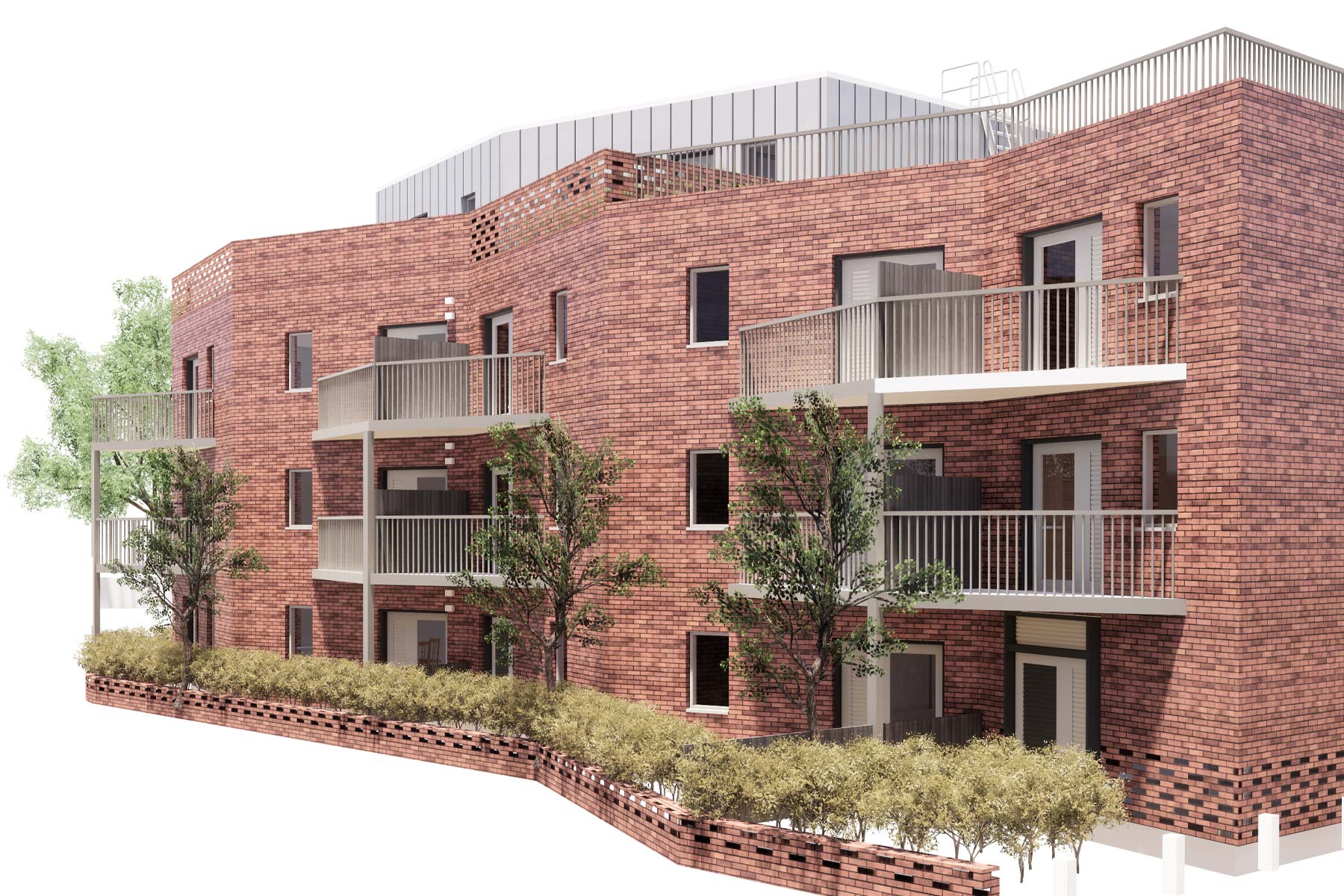 ---
---
Project details:
On the site of a former health centre and betting shop this project incorporates 36 flats in two buildings across four storeys. The building form and orientation was very much constrained by the site, but we used PHPP in an unconventional way to model over-heating of individual flats and provide early guidance on window sizing and shading requirements.
Through extended design workshops with the architect and structural engineer we narrowed down and then selected the construction method. Access to flats is via an external stair core and access decks, and it was the need to structurally separate the stair core from the flats that drove the selection of masonry construction. From this point we were able to develop the design principles used at Picture House Court [link].
Our commission to the client was to ensure the designs were ready for tendering and that we could demonstrate that the buildings could be constructed to the Passivhaus Standard and how. As part of this process we developed Passivhaus specific Employers Requirements [link?] for the tender.
The design incorporates a Kensa ground source heating system with individual Kensa Shoebox heat pumps located in each flat fed by a communal ground loop connecting to boreholes in the car park.
---
Project team:
Architect: Cryer and Coe
Structural Engineer: Craddys
Building Services: Inside Outside Engineering
Summer comfort modelling: Inkling
Supply Chain:
Heat Pump: Kensa
Heat Pump: Mitsubishi Ecodan QUHZ/EHPT
---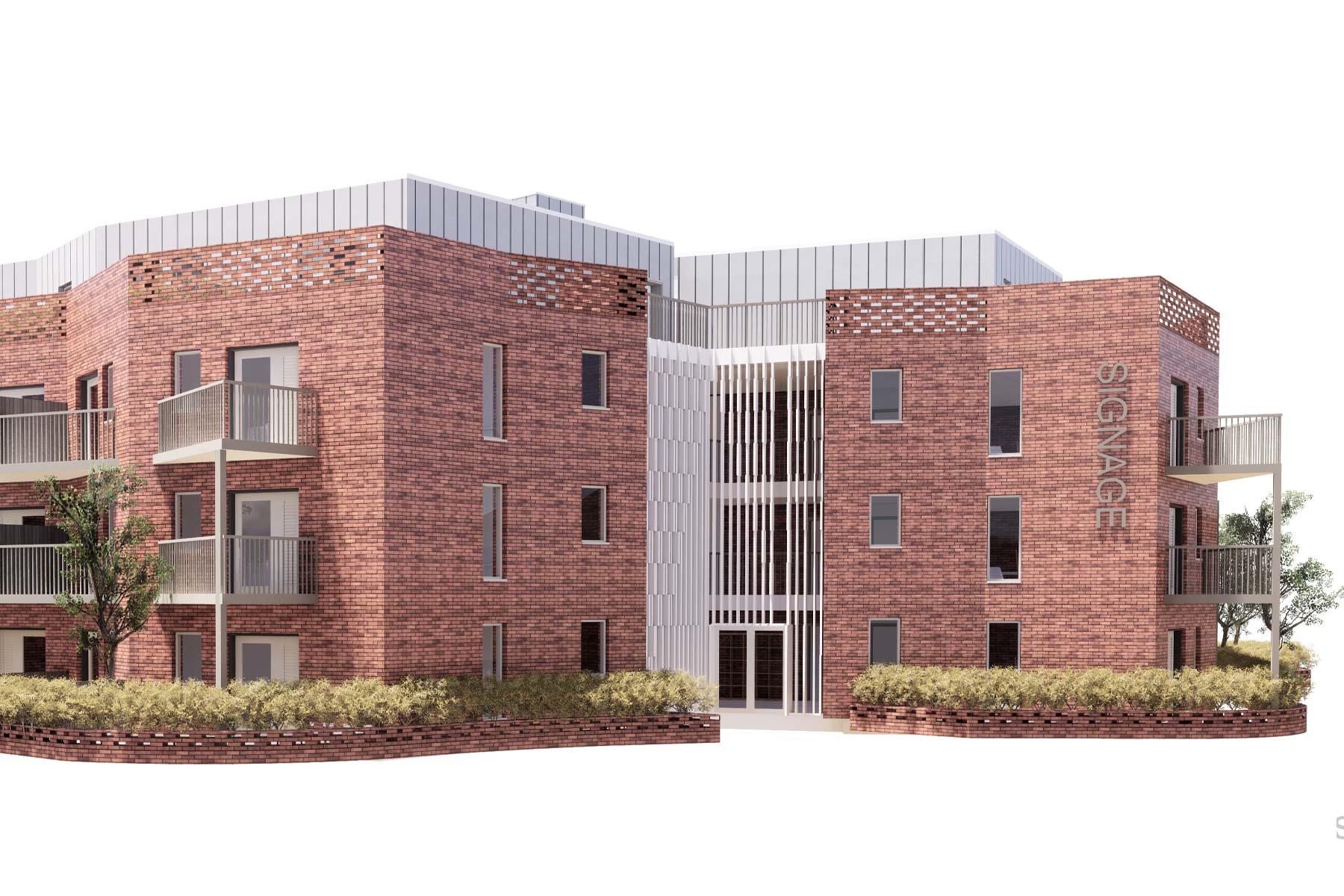 ---