North Somerset, Passivhaus Plus
Client: Private individuals
Value: £425,000
Location: North Somerset
Date: 2016-2018
Treated floor area: 153 m2
Certification: Passivhaus Plus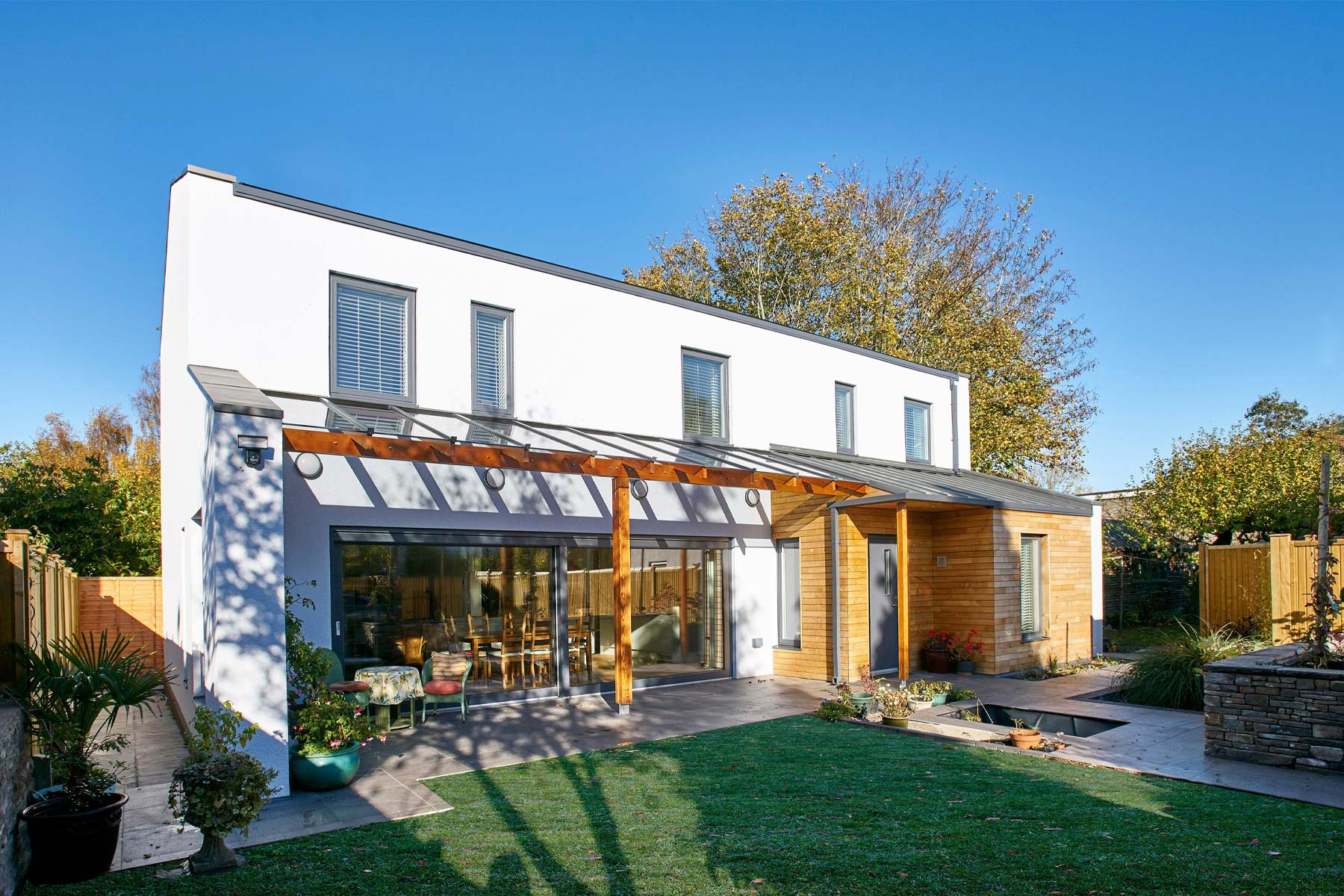 ---
---
Project details:
This house is an urban infill project in the garden of the client's previous house. The project was a collaborative effort from the start with Passivhaus Consultant, builder and architect all based in the same office and working closely together. We were involved from the outset, assisting with locating the building on the plot as well as working with the architect on the form, orientation and glazing design, before engaging with the builder and structural engineer on the stick built timber frame design.
The building has a simple form with large south facing windows on the ground floor and sufficient glazing to allow good daylighting and views out elsewhere. Sustainable construction materials were selected including timber frame and cellulose and wood fibre insulation.
The building is all electric with a Mitsubishi Ecodan heat pump, 13.5kW Tesla battery and 7kW PV array, enabling certification to the Passivhaus Plus standard. Post occupancy monitoring demonstrates that the PV array generates approximately 1.3 times as much energy as the total demand of the house.
---
Project team:
Contractor: Greenheart Sustainable Construction
Architect: S2 Architects
Structural Engineer: Element Structures
Building Services: SolarSense/Green Building Store
Supply Chain:
Windows: Rationel Aura Plus
Ventilation: Paul Novus 300
Heat Pump: Mitsubishi Ecodan QUHZ/EHPT
---
---